Asian Scent
»
Beauty
»
Callas
»
Face Makeup
»
Makeup
» Callas – Forever Satin Cover Mark CCM01 Light Beige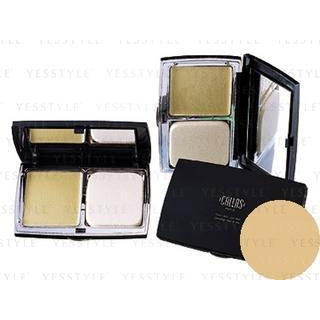 Callas – Forever Satin Cover Mark CCM01 Light Beige
Callas. Callas Forever Satin Cover Mark.
Calls Forever Satin Cover Mark contains Ceramide and Vitamin E derivatives maintaining and protecting moisturized and resilient skin.
Silica, nylon powder and silicone oil gives silky touch and light spreading for satin and radiant skin.
Ultra particular titanium dioxide and UV rays blocker disperse and absorb, while using dimethicone coating pigment to prevent makeup from being dim over time.
Contains SPF 30 protecting skin from UV rays, protects skin from becoming coarse and dry for the moisturized and soft skin.
Colors Available – Light Beige, Natural Beige, Deep Beige, Dark Honey
Pack Size – 8g
Click here for details